Riverside By Reynebeau Floral got its start from humble beginnings. It began with Jack Reynebeau, a Dutch immagrant's son who had settled in Little Chute, Wisconin back in 1880. Jack bought some land in 1920 and built himself a home on this Little Chute site. As a hobby, Jack began growing raspberries and flowers when not working at his day job at the local paper mill, and in 1935, with his wife Vi, the two started selling some of the fruits of their labor. That first year they grossed $120 – a quite profitable sum.
Everything Jack and Vi earned was put back into the business, and the size of the business grew in volume and footprint. Their children Don, Gerald and Karen helped them to build the business greenhouse by greenhouse as they added geraniums, roses, lilies and poinsettias.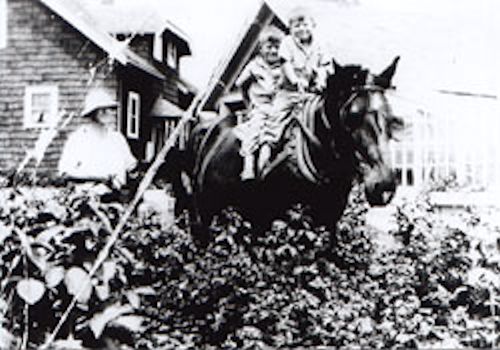 Don took over the reins when his father, Jack, suddenly passed away in 1972. Don, his wife E.B., and their 7 children worked together to grow the business, adding a retail store, garage space, and more greenhouses.
Don and E.B.'s children continue to manage the business, with Jeff and Steve at the helm. In recent years, they were able to purchase Riverside Florist in Appleton, Wisconsin, and in an effort to consolidate operations, have since moved that business to the Little Chute location. Jeff and Steve still do the planning, planting, and growing – with an additional, seasoned staff to assist in carrying on that dream of Grandpa Jack's so many years ago.
We're More Than "Just Flowers".
Party Planning
Make your event an affair to remember.
Whether you'd like your next party to be simple, or simply sublime, our experienced party planners can help add a bit of floral flair to your event. Our planners take the time to sit down and really listen to your needs. We'll work with you on any or all aspects of your party including creating an overall theme, or designing original table decorations or party favors.
Deck The Halls
A cornucopia of seasonal decorating ideas.
Let our flower designers create an atmosphere of holiday magic. From nostalgic to contemporary, we can help you decorate your tree or trim your home with the spirit of the season.